Our trustees bring a wide range of skills and experience. The majority of trustees has a personal connection to polycystic kidney disease.
Adrian Tinsley
Adrian has been a trustee since 2018, with a focus on fundraising to support the charity's various activities.
Professionally, Adrian is involved in the energy sector as a commodities trader, working over the past 20 years for various financial institutions and energy trading houses in the UK, Europe and Asia.
Adrian's family has a history of living with PKD, with his father the recipient of 2 transplants. He is also a long-suffering supporter of Everton FC, and has a particular interest in travel, the environment and outdoor pursuits, promoting the PKD charity on a number of climbs and treks across the world.
Alan Greenberg
Alan is now retired after serving in board positions for over 25 years mainly as the CEO or Managing Director for IT and Financial Services companies.
He joined the PKD charity in 2017 as the Chair of Trustees and is married with two adult children. He plays golf and was an ex semi-professional footballer. His other interests include walking and travelling.
Idriz Adedoje
Adedoje joined as Treasurer in July 2022.
Jon Rees
Jon joined as a trustee in 2021 and takes a special interest in translational PKD research which might one day lead to more effective treatments for PKD as well as governance.
Professionally Jon has experience in biopharma, finance and non-profit roles, including having consulted for a top 10 global pharmaceutical company helping them identify new rare disease science across Europe, and currently leads a start-up biotech company spun-out of a UK university.
Jon enjoys open air and coldwater swimming, is an enthusastic home sourdough baker and enjoys international cinema.
Karen Stapleton
Karen is a Senior Legal Counsel at Network Rail Infrastructure Ltd advising on matters of national policy and strategy. She has been a practicing solicitor for over 10 years.
Karen joined as a trustee in 2019. Her son was diagnosed with ARPKD when he was 1 and she is focusing on children with PKD.
Nick Tracey
Nick joined PKD Charity in 2015, originally as trustee treasurer, and now focuses on developing partnerships and building the case for greater UK research funding in PKD.
He is a Director in the Group Finance Office of Barclays Plc, responsible for strategic planning and risk management.
Prior to joining PKD Charity he was a member of the Lay Advisory group of Marie Curie where he helped build consensus in carer priorities for palliative and end of life care (BMJ S.P. Care 2014).
Nick lives in north London and enjoys running, recently completing a triple marathon (78 miles!) to raise funds for PKD Charity. He studied Physics at the University of Leeds.
Professor Patricia Wilson
Patricia is an honorary Professor of Medicine at University College London, leading research into Polycystic Kidney Diseases and renal development at Royal Free, Hampstead.
Having received a PhD in Cell Biology and postdoctoral training from London University, Imperial Cancer Research Fund, London and Physiology Institute, Munich, Germany, she was appointed Assistant Professor of Nephrology at University of Colorado Health Sciences Center. USA. She has been deeply involved with polycystic kidney disease research ever since. Having advanced through the ranks of Associate Professor at Johns Hopkins School of Medicine, Baltimore and Professor at Mount Sinai School of Medicine, New York, she returned to London and UCL/Royal Free in 2010.
Her research continues to focus on the cell biology of PKD with an emphasis of translating basic findings into developing new diagnostic tests and therapies. She is also committed to activities of the PKD Charity where she chairs the PKD Research Advisory Board.
Raj Johal
Raj retired in 2018 after working at IBM Corp for 34 years as a Software Support Technician. Working with all the Blue Ribbon companies with the last 14 years on shift rota for the 24x7 support team. Interacting with customers and colleagues across the globe to manage major critical computer outages.
He is a PKD patient and has family members with the wide range of PKD progression including dialysis and living donor transplant. He is married with one daughter.
A keen walker and gym member, especially for Yoga classes, his other interests include football, property investments, gardening, minor DIY, travelling and voluntary work for multiple temple communities.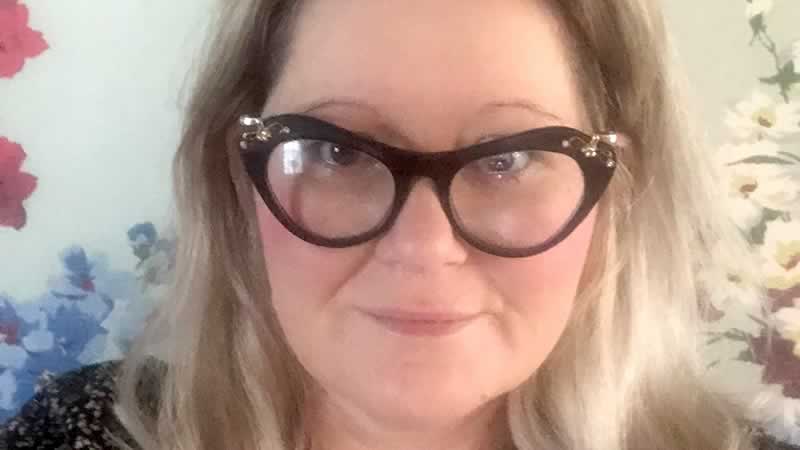 Rebecca Murphy-Peers
Rebecca Murphy-Peers is a business owner based in Greater Manchester and North Wales who specialises in property, HR, Health and Safety and compliance.
Rebecca is a renal transplant patient who received her living donor kidney from her Aunty in 2013, and along with her family she has been closely associated with the PKD Charity for over 20 years.
Rebecca is married with 2 sons and enjoys interior design, property renovation and walking her basset hound Bertie.
Alex Vickerman
Alex Vickerman is a Junior Project Manager at JD Sports Fashion PLC where he leads on a wide variety of exciting initiatives looking to deliver improvements to the company.
Alex is a PKD patient alongside a number of his immediate family members. Alex loves playing football, getting out for long walks and going to the gym.